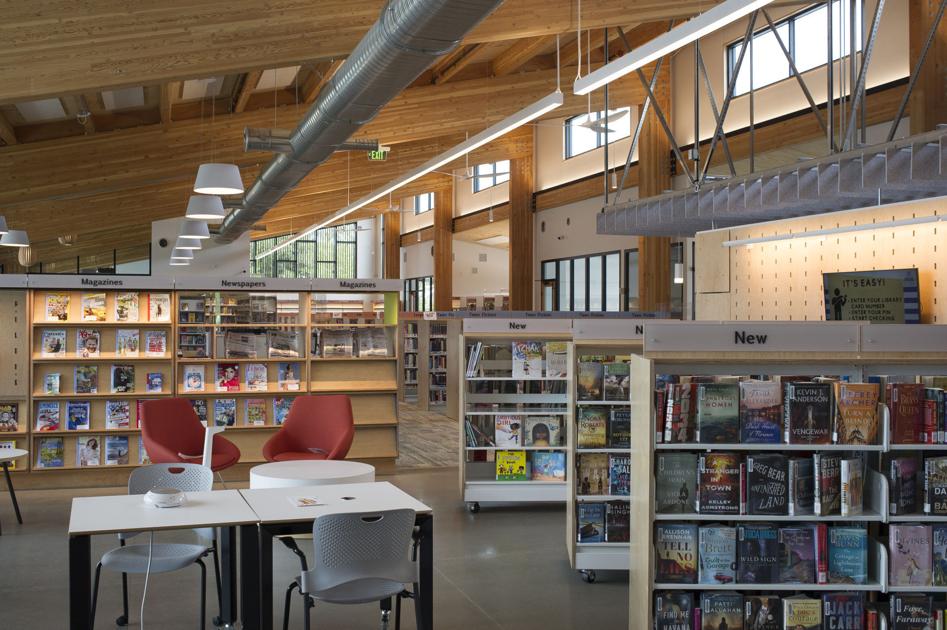 Sedro-Woolley Library opens its doors | Local News
SEDRO-WOOLLEY – The Sedro-Woolley Library opened to the public on Tuesday.
"We are so excited that this day has finally arrived," said Library Director Jeanne Williams. "The first few days were really fluid. On the first day we were around 175 people.
"People seem to be delighted with the new facility, its openness and the amount of natural light. It's just very light and airy.
Guests are asked to wear masks if they are not vaccinated against COVID-19, and due to occupancy restrictions, stays are limited to 30 minutes.
Meeting rooms are currently unavailable, but that may change when pandemic-related restrictions are changed or lifted completely.
Computers are currently available on a limited basis.
"It's great to have people back in the new building," said Williams. "It just hasn't been as rewarding as the librarians to provide curbside services only. It is a much more enjoyable day when people come in and see this beautiful facility and you can interact and help people one on one.
How important was it for avid readers to finally step into the shiny new library?
Important enough that siblings Samantha and Douglas Fraser – a seventh grade student at Cascade Middle School and a fourth grade at Clear Lake Elementary School – were prepared to do extra chores on their family's farm so that they have the opportunity to venture inside.
"It's much better than the old library," said a wide-eyed Douglas. "Much, much better. I am an avid reader. I like comics and chapter books with some pictures. I can't wait to come back here. "
"This library is awesome," Samantha said in a hushed tone suited to libraries. "We've been waiting so long and finally to get inside, it's so cool."
The siblings' mother, Gina Fraser, was also impressed.
"It's absolutely beautiful," she said. "It's so open and I really like the raw textures, and there are a lot of them.
"It's a great place and the kids were happy to see the same staff. They were thrilled.
The new library is twice the size of its predecessor – approximately 11,000 square feet – with its high ceilings as well as large and small rooms.
"We have places to deliver our programs now without disturbing customers," Williams said. "We didn't have this before. We have the flexibility to offer this type of service.
"This building is also much more accessible to people with reduced mobility. Everything is level, there are no stairs to cross and the doors can open automatically.
There is also plenty of room for the library's collection of around 52,000 items. Easy-to-read color panels notify customers of the sections for specific types of books.
Upgrades abound from the Internet to the HVAC system. The exterior appeal combined with the splendid interior makes the library stand out.
"It really is a space for people," said Williams. "A place where people come together. Meeting space was really important.
Spectacular outbuildings, reminiscent of a café-style setting, welcome those who enter the library.
For Williams, the opening of the library puts an end to what has been a long journey for the central library district of Skagit and the town of Sedro-Woolley.
"The Library District was created in 2012 by a voting initiative," Williams said. "It's been a lot of work to partner with the Town of Sedro-Woolley and there are so many people who put in so much work to get to where we are today.
"For me, personally, in my career, this is my greatest achievement."