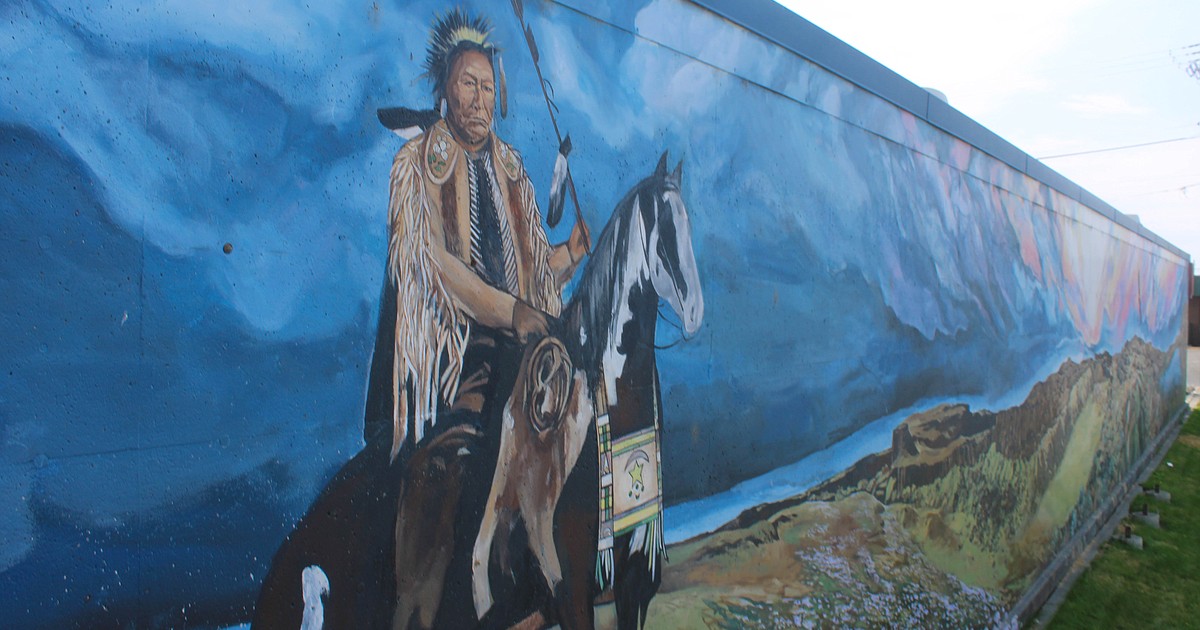 Moses Lake takes action towards Creative District designation
Moses Lake's vision to designate downtown as a creative neighborhood has passed the dream stage.
A creative district is a pedestrian zone for artistic activities and businesses, a community heart for living, working and visiting. Once a Creative District is designated, the Washington State Commission for the Arts (ArtsWA) provides signage, resources, and funds for this purpose.
"I think from a marketing point of view and from a business recruiting point of view for the downtown core, it really gives you a focal point, so we are eager to explore the opportunity," said City Manager Allison Williams said at a recent city council meeting.
Over the weekend, ArtsWA Creative Districts program manager Annette Roth visited the pedestrianized designation area as she was unable to last year due to the pandemic. She also met with the Moses Lake Creative District Committee.
Broadway Avenue serves as a border, and the neighborhood wraps around downtown, as well as McCosh Park, the Japanese Peace Garden, and the skate park.
With members of the board of directors of the Downtown Moses Lake Association, Roth discussed the assets of Moses Lake, said Dollie Boyd, director of the Moses Lake Museum & Art Center.
"I think she was really impressed with what we have going on here," she said.
His first time in Moses Lake, Roth noted that the farmers' market was large for the size of the town, Boyd said. Other highlights include the Centennial Amphitheater, downtown murals and sculptures, and the variety of shops.
"She sees we're in a great place to start, and it can only get better from here," Boyd said.
The Moses Lake Creative District Committee, made up of members of the NCW Libraries, Allied Arts of the Columbia Basin, Desert Artists, the Moses Department of Parks, Recreation and Culture Advisory Council, Downtown Moses Lake Association and more, is currently in the process of recruiting a Creative District Coordinator to take over the planning, application and data collection processes, she said.
The committee is also seeking public input from business owners, people in the creative industries, and anyone interested in sharing their voices, including creating a video package and more creative forms of outreach.
Hoping to have more Latin voices, they also translated the survey into Spanish. To give your opinion, visit cityofml.com/1008/creative-district.
The goal is to submit the final application by the end of this year, Boyd said. Certifications and resources will follow.