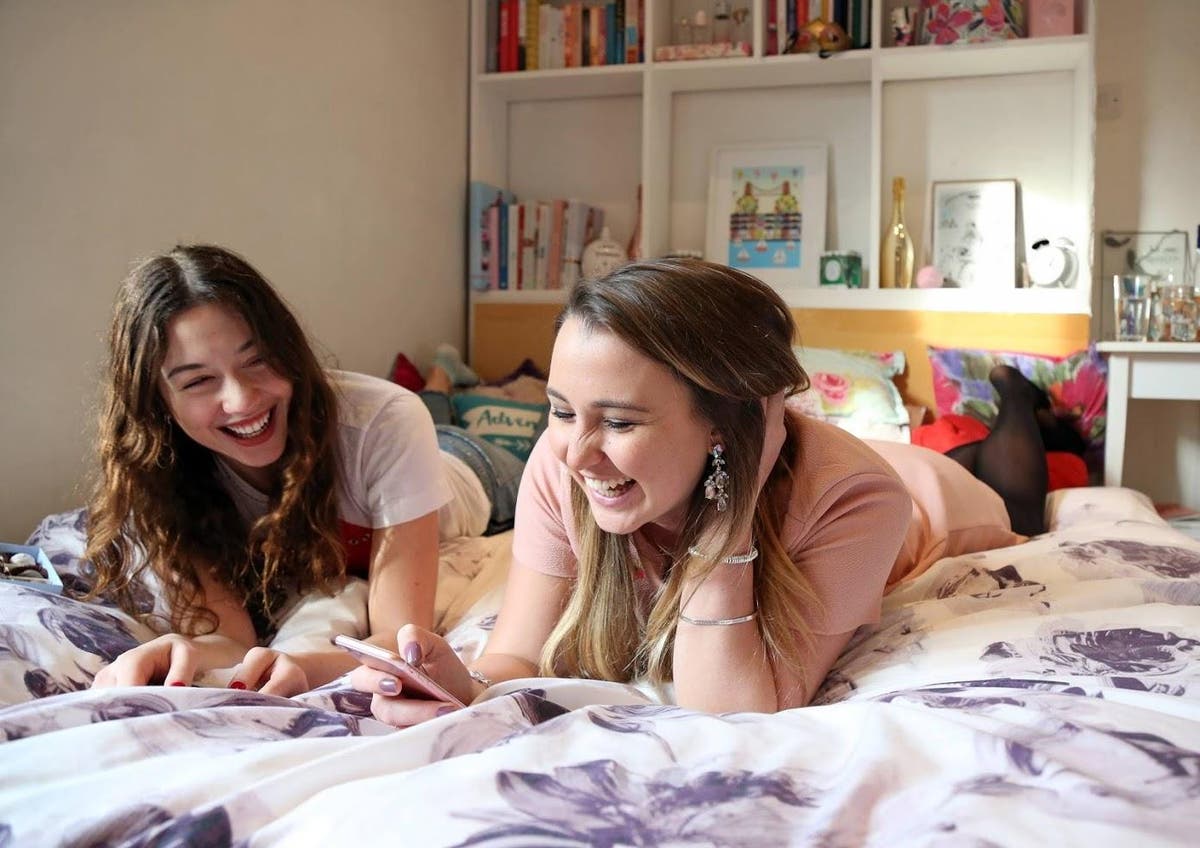 I stopped dating apps for a month and that's what happened | The independent
While online dating used to be a shameful secret for many people, the use of dating apps is the norm today, especially among millennials.
In fact, it is unusual for a young, single person to is not using dating apps.
From Bumble and Tinder to Happn and Hinge, there are countless apps, giving singletons an endless stream of possible suitors to swipe, match, and smash through.
But the problem is, as fun as the slip-up is, after a while it starts to feel more like a game than a way to meet a potential soul mate. Like online shopping, if you will. Except you're browsing potential mates rather than bikinis.
And for some of us, it can become something of an addiction.
We all have a dual screen these days, and for many millennia, as soon as you get down on the couch and turn on the TV, the phone pops out and the scan begins, almost without thinking.
But does it make us feel good? I decided to ditch dating apps for a month and see what happened. Would I meet someone in real life? Could I cope with the lack of attention? Would my thumbs start to shake?
This is how I got there:
Withdrawal symptoms are real
It might sound silly, but I felt nervous removing all of my apps. I know what you are thinking: "How much was she ?!" Well, technically four, but I haven't used them all on a regular basis.
On the nights I was at home watching Netflix, my fingers were nervous and wanted to open Bumble. But I think more than anything it was just the need to do something with my hands or on my phone.
I quickly found myself spending a lot more time on Instagram, but after a few days I realized it was less addicting than a dating app, and the urge to scroll wore off. In no time I was able to watch a movie or TV without doing something at the same time on my phone. And – shock horror – I enjoyed what I was watching much more.
I gave in
Like any drug addict, relapse was inevitable. Yes, I am weak and I gave in. It was only about a week in the month and I hadn't built up much stamina yet.
I was about to step out of the gym when I ran into a guy who I immediately decided was the man of my dreams, so I opened Happn (the app that shows you people with whom you have crossed paths).
Obviously, the dream man was not on Happn. He is probably married and the father of three children. I'm not sure why I broke my dating app detox so easily for this – not once did I open Happn in the hopes of corresponding with a particular stranger and finding him. It was a moment of weakness. And lust.
I have not met nobody
I had hoped that by quitting dating apps, I might subconsciously open up to meeting someone in real life, but alas. I didn't meet anyone so I went on zero dates.
The problem with the advent of dating apps is that people no longer meet in person. Men and women rarely chat in bars, gyms or anywhere else for that matter. Why would we do it when you can just go to an app and chat with someone you've matched up with, who you know is single, who shares your sexuality and loves you?
I felt freer
If you want to go anywhere with dating apps then you have to commit to using them regularly, the reason is twofold.
Firstly, algorithms mean that if you are not active on the app, you will not appear on someone else, so you will not get any matches. Second, once you hook up with someone, you have to make the effort to talk to them, otherwise things quickly unravel.
But after I quit the apps, I felt released from that pressure. I wouldn't come home at night, exhausted from the day and ready to go to bed, and I thought, "Urgh, I better answer messages from these men I've ignored all day."


Cartoons that perfectly sum up relationships
Show all 10
I went back online to find, well, not much
Once my month of chastity was over, I hoped I would log back into my dating apps to find an avalanche of posts of potential interest. But alas, there was little more than a net.
A few men had texted me, but nothing particularly exciting had happened. It was a bit disappointing.
I haven't gone back to my old ways
It's been two months since I detoxed from the dating app, and I haven't been the same since. Of course, I still go to the apps every now and then, but find that I can't really be bothered. It's a lot of effort and to be honest a little bit of hard work.
As much fun as having a bang, there are a lot of things to do before you get to a date, and most of the time it just doesn't go anywhere.
So I'm going to dive in and out of dating apps for fun every once in a while but when it comes to meeting someone I'm in no rush and happy to leave fate to fate in the hope to find The One organically.